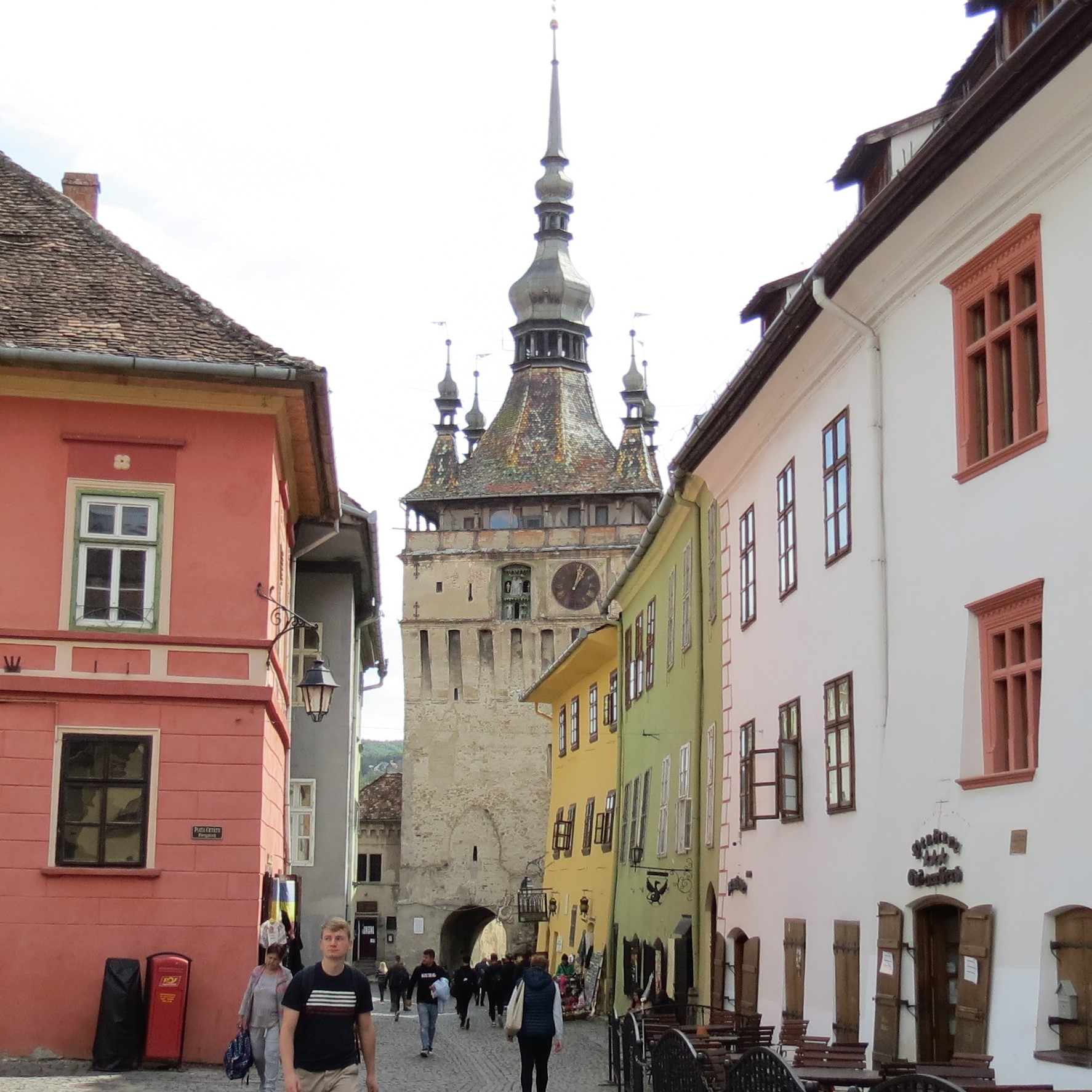 Get ready for a long-expected Interpret Europe live conference, a diverse, inspirational, and impactful gathering of heritage experts from all over Europe and beyond, with an exciting range of learning and networking opportunities.
Join us in Romania on 12-15 May 2023 for a packed programme of inspiring keynote speeches, workshops, presentations and study visits, where we'll explore how value-based interpretation can pave the ground for heritage sites to play a key role in a regional development towards inclusive, participatory and reflective landscapes.
Transylvania's rolling hills are sprinkled with numerous villages with their fortified churches, several of which are UNESCO World Heritage Sites. Pastel-coloured houses and well-tended pastures still preserve the vivid image of the area's cultural landscape as nurtured throughout centuries by German-speaking Saxon people. Villagers there greet visitors with high-quality slow-food delights, handcrafts, traditional music and customs. A little hint: in one of these villages Prince (now King) Charles bought himself a charming traditional house. The 'land behind forests' is a backdrop to many stunning massive castles such as Bran, associated with legendary Dracula where most of tourists go. However, for gourmands, the real jewels are to be discovered in remote villages, helping with chores at biodiversity farms and sharing a table with owners in the evenings.
The historic centre of Sighișoara in historic Transylvania provides the ideal setting for discussing such topics at our 2023 conference. Part of the UNESCO World Heritage Sites, the mediaeval citadel (the oldest inhabited mediaeval citadel in Europe) is a great attraction for tourists from all over the world who come to discover its charm that is described in chronicles and recreated in modern times in the most unexpected ways. This mediaeval town is a testament to how Central Europe's culture is integrated into Eastern Europe's culture.
The main conference venue will be at two places: below the 14th century citadel gate and clock tower (Strada Turnului, Sighișoara 545400) and in the Sighișoara City Hall (Piața Muzeului 7, Sighișoara 545400). Some presentation rooms are to be found within a short walking distance.